Fellows Flyer
Notes from Our Fellows in the Field
March - April 2016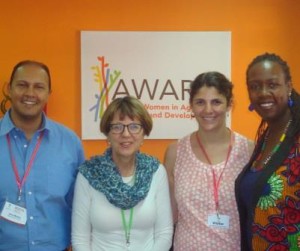 Dear Friends,
Happy Spring! We are currently in the midst of placing our 2016-17 fellowship class. We look forward to introducing you to our new Fellows this summer! In the meantime, we hope you enjoy reading this month's edition of the Fellows Flyer, which includes photos taken during our annual mid-year Fellows' Retreat in Moshi, Tanzania, as well as other photos of our alumni and Fellows meeting up across the African continent.
This month's Flyer includes an excerpt from a Fellowship Organization Profile of Clinton Health Access Initiative, written by Lauren Theis, our 2015-16 Fellow with CHAI in Swaziland (to read the full profile, stay tuned for our annual newsletter in late May/early June!) To date, we have placed five Fellows with CHAI, including two other 2015-16 Fellows, Mariah Wood and Melissa Barber, who are based in South Africa.
We hope you enjoy this edition of the Fellows Flyer!
Warm regards from Princeton,
Jodianna Ringel
Executive Director
PiAf Connections
Please click below to check out pictures of our Fellows, Alums and other members of the PiAf family meeting up at home and around Africa.